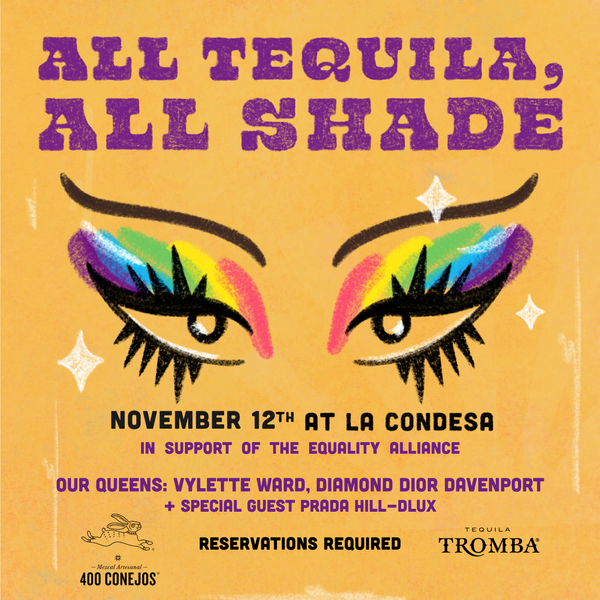 All Tequila, All Shade Drag Brunch Sunday, November 12th
It's time for La Condesa's "All Tequila, All Shade" Drag Brunch, presented by Tequila Tromba and 400 Conejos Mezcal.
Join us on November 12th for live music, margaritas by the pitcher, all of your brunch favorites and themed cocktails. A portion of proceeds from the drink specials will benefit The Equality Alliance Texas whose goal is to generate financial support and visibility for grassroots LGBTQIA+ charities fighting for equality in Central Texas.
Ticketed reservations are required, cost $25/person with the first seating at 11am, and include access to the show and a custom clack fan. The show kicks off at 12:15pm with performances by Vylette Ward, Diamond Dior Davenport, and special guest Prada Hill-DLux. Don't forget to bring cash to tip your Queens!
Know Your Food's Story: Masa
"Without corn, there is no culture."
Executive Chef Rick Lopez shares insight on the lifecycle of masa + why it was important for him to bring the process 100% in-house.