Sobremesa
September 17th, 2019
5pm - close
Sobremesa: the respite after you finish a meal when everybody lingers -- where you find yourself wrapped up in perfect, unhurried contentment and easy conversation among friends. This feeling is our inspiration for a new series of collaborative, pop-up dinners at La Condesa.
We're inviting you into the easy exchange between old friends with our inaugural Sobremesa, with Executive Chef Rick Lopez featuring Chef Aaron Bludorn (former Executive Chef of Café Boulud, Netflix's The Final Table, Michelin Guide) and Chef Drake Leonards (Executive Chef-Partner of Eunice, former Executive Chef La Provence) contributing dishes with their unique take on modern Mexican cuisine.
Catch our guest chefs playing host, touching tables, and swapping stories for a true Sobremesa experience. For just one night, don't check your watch, let the call go to voicemail, enjoy your last margarita — vive el momento.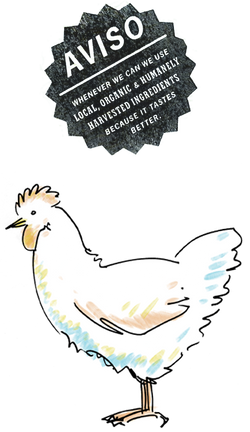 BOTANAS
RED SNAPPER...15

jalapeño, salsa valentina, avocado, citrus, onion
BLUE CRAB...11
epazote, chile de árbol, guajillo broth
MAHI MAHI...16
tomatillo, avocado, capers, jalapeño, citrus
TOASTED PUMPKIN SEED...11
habanero, tomatillo, escabeche, quinoa totopo
OAK-GRILLED OYSTERS...12
chile de árbol butter, cotija, masa
LOUISIANA SHRIMP...17
chorizo, green chile grits, cebollitas
RHODE ISLAND SQUID...13
tomato, olives, serrano, saffron, tostada
TACOS
FALAFEL...16

preserved lemon, yogurt, harissa, flour tortillas
CONFIT LAMB...16
pipian rojo, cilantro, onion, Oaxacan corn tortillas
NY STRIP...16
manchego, grilled salsa, Oaxacan corn tortillas
REFRIED BEANS...16
roasted mushroom, mint, serrano, Oaxacan corn tortillas
BOUDIN BLANC...16
salsa tomatillo, quesillo, Oaxacan corn tortillas
PLATOS PRINCIPALES
ROASTED CHICKEN...28
mole negro, crème fraîche, onion
GRILLED SWEETBREADS...23
charred cactus, confit onion, avocado, salsa
CAULIFLOWER...19
grenobloise, epazote, serrano, sunflower, citrus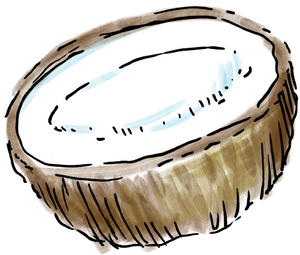 POSTRE
BOCA NEGRA...9
flourless chocolate cake, chipotle, brown sugar-banana ice cream
DULCE DE LECHE...9
cream cheese ice cream, caramel popcorn
CHOCOLATE TAMAL...9
ganache, dulce de leche ice cream, coffee
CORN COOKIE ICE CREAM SANDWICH...9
summer cobbler ice cream, toasted crumble